New Research in Buddhist Studies
This monthly lecture series is devoted to bringing the latest research in the academic study of Buddhism to a larger audience. While the academic study of Buddhism draws on an array of methods and perspectives that can complement, enrich, and inspire Dharma practice, it can be difficult to access and engage for non-specialists. This series aims to bridge that gap by bringing academic scholars and Dharma practitioners together in conversation, giving scholars the opportunity to present their work with a non-specialist audience in mind, and the audience an opportunity to ask questions and offer their reflections on the presentation. 
In 2021-2022 we will be exploring the theme of the imagination in Buddhist thought, practice, and art.
The series is hosted by Karin Meyers, Academic Director of Mangalam Research Center.
Hungry Ghosts and the Karma of Meanness
Dr. Andy Rotman
Thursday, February 3, 2022, 5 - 6:30 PM PST
Join the conversation as Mangalam Research Center's Academic Director, Karin Meyers, interviews Andy Rotman about his recent book, Hungry Ghosts (Wisdom Publications, 2021). The book shows how an understanding of the meanness (mātsarya) that afflicts hungry ghosts illuminates the human condition, offering insight and inspiring compassion for readers in ancient times and today. We will discuss the moral world of hungry ghosts, how one can avoid their terrible fate, and what representations of hungry ghosts can tell us about Buddhist communities around the world.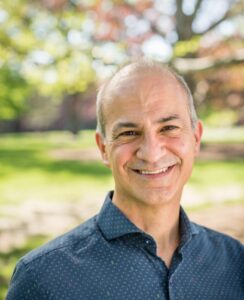 Andy Rotman (he/him) is a professor of Religion, Buddhism, and South Asian Studies at Smith College. He has been engaged in textual and ethnographic work on religious and social life in South Asia for more than twenty-five years. His publications include Divine Stories: Divyāvadāna, Part 1 and Part 2 (Wisdom Publications, 2008 and 2017), Thus Have I Seen: Visualizing Faith in Early Indian Buddhism (Oxford University Press, 2009), and a coauthored volume, Amar Akbar Anthony: Bollywood, Brotherhood, and the Nation (Harvard University Press, 2015).
Buddhist Studies on Stage? What the Buddha Never Taught: A Rock Opera
Dr. Martin T. Adam
Thursday, December 16, 2021, 5 - 6:30 PM PST
Can the creation of a broadway-style Buddhist musical comedy be justified in Buddhist terms? This presentation explores the challenges and dilemmas of adapting Buddhism for the stage — as encountered by the speaker in writing and producing his new play, What the Buddha Never Taught: A Rock Opera. The challenges encompass ethical concerns regarding cultural appropriation as well as practical issues arising from different stages of project development, including the writing of Buddhist pop songs. The project will be discussed from a perspective based in Buddhist ethics, reflecting on questions of motivation and consequence.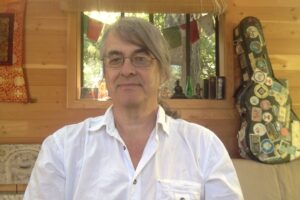 Martin T. Adam, (he/him) is Associate Professor of Religious Studies at the University of Victoria, Canada. Much of his work has been centered on Buddhist ethics, as well as Buddhist meditation theory. In recent years he has entered into different kinds of creative writing as a way of exploring and expressing his engagement with Buddhism.
Dr. Natalie Gummer
Thursday, December 2, 2021, 5 - 6:30 PM PST
Why do stories of past lives and visions of the future play such a central role in many Mahāyāna sūtras? In this presentation, I explore how attending to the narrative and performative orchestration of time in the sūtras can enhance our understanding of their promises to transform the present lives of their listeners, readers, and reciters. This exploration also offers fresh perspectives on the ways in which contemporary approaches to narrating the past and the future may offer comparable, if also quite different, resources for altering the present.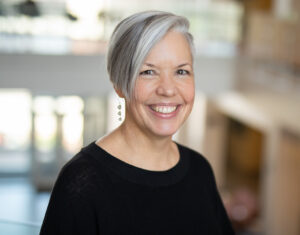 Natalie Gummer, who received her PhD in Buddhist Studies from Harvard University, is Professor of Religious Studies at Beloit College in Beloit, Wisconsin. Her research examines textual practices in premodern Mahāyāna Buddhist literary cultures and their potential value in contemporary ethical and philosophical debates. She is editor of The Language of the Sūtras: Essays in Honor of Luis Gómez and is currently completing a book on performativity and embodiment in Mahāyāna sūtras.
Other Lives: Mind and World in Indian Buddhist Philosophy
Sonam Kachru
Thursday, October 28, 2021, 5 - 6:30 PM PDT
Join the conversation as Mangalam Research Center's Academic Director, Karin Meyers interviews Sonam Kachru about his 2021 book, Other Lives: Mind and World in Indian Buddhist Philosophy on the Buddhist philosopher, Vasubandhu's Twenty Verses. We will be discussing topics such as dreams and other worlds, the entangled relationship of mind and world (or what it means to inhabit a world), and the importance of friendship on the Buddhist path. We will aim to make the conversation accessible to non-specialists and will save time for questions from the audience.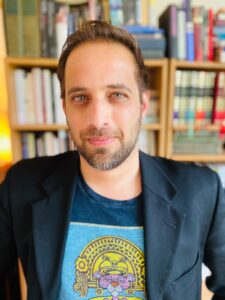 Sonam Kachru (he/him) is an Assistant Professor in the Department of Religious Studies at the University of Virginia. His work centers on the history of philosophy in ancient South Asia, with a particular emphasis on Buddhist philosophy and literature. His first book, Other Lives: Mind and World in Indian Buddhism, is forthcoming with Columbia University Press.
Your offering will support the speaker for their time and help offset the costs of hosting these conversations. Mangalam Research Center is a 501(c)(3) non-profit organization and all donations are tax-deductible.