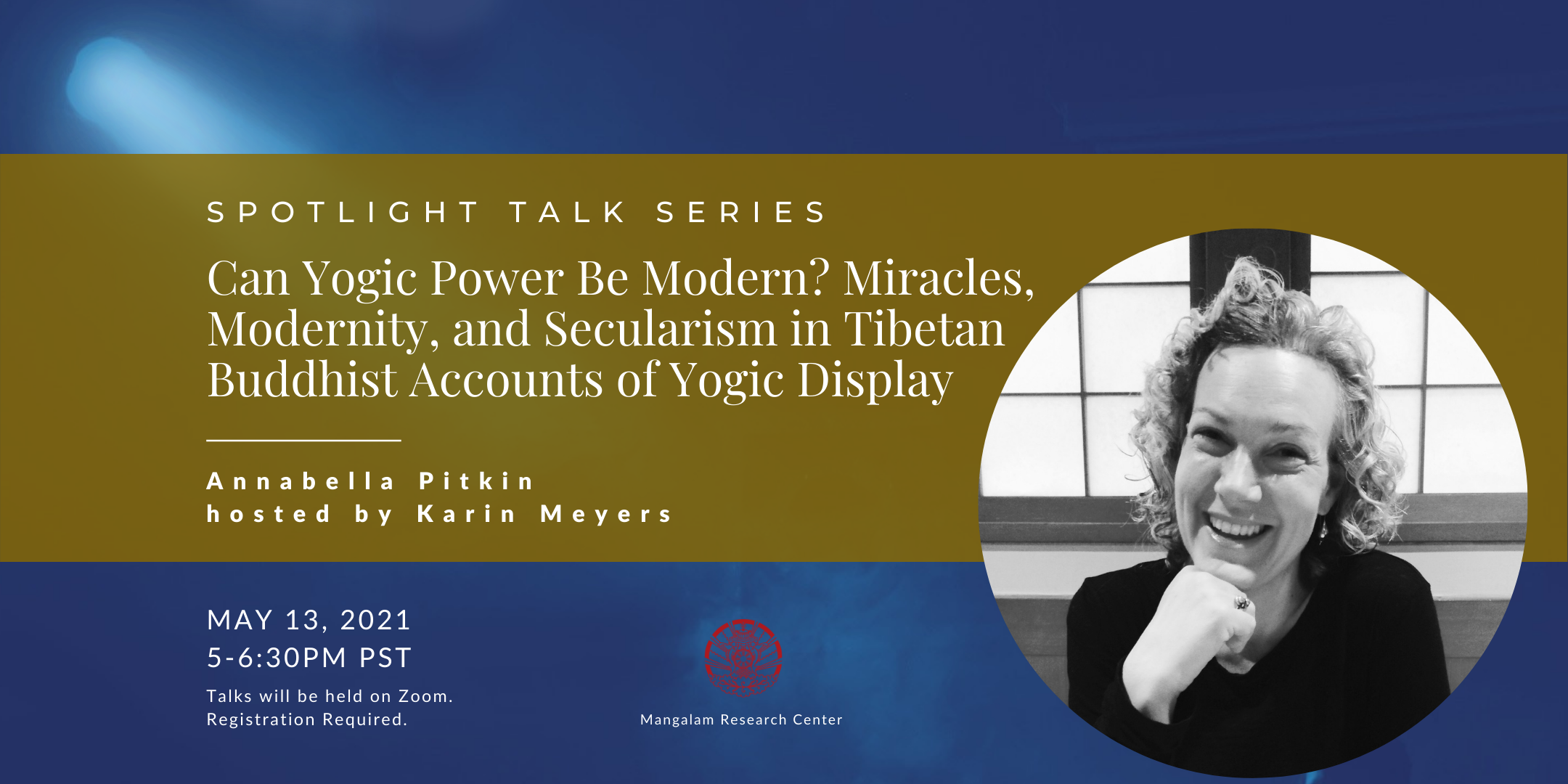 Can Yogic Power Be Modern? Miracles, Modernity, and Secularism in Tibetan Buddhist Accounts of Yogic Display
For many Tibetan and Himalayan Buddhists, accounts of yogic power are familiar from the life stories of famous Buddhist practitioners. Yet stories about yogic power – sometimes described as "miracles" in English – can raise challenging questions for present-day Buddhist audiences. One especially thorny question is how stories about yogic power fit with the categories of secularism, rationalism, and modernity that are so influential within contemporary international knowledge systems. We could ask, what kind of power is yogic power? How does it relate to our understandings of the natural world, and the social, political, or ethical meanings we give to those understandings? This talk explores some of the ways that Tibetan Buddhist thinkers and intellectual traditions have approached these questions. In particular, I examine Tibetan Buddhist challenges to the idea that a "miracle" must disrupt the laws of nature. I look at Tibetan Buddhist critiques of the view that there is something inherently irrational or non-modern in talking about yogic power, and examine what alternative accounts of yogic power might look like. Finally, I discuss some pointed criticisms that Tibetan Buddhist writers make of misleading or manipulative uses of the concept of yogic power, as a way to explore the ethical stakes of yogic display.
Annabella Pitkin (she/her) is Assistant Professor of Buddhism and East Asian Religions at Lehigh University in Pennsylvania. She researches and writes about Tibetan and Himalayan Buddhist social history, literature, and intellectual traditions, focusing on themes of modernity, renunciation, and yogic display.