Executive Director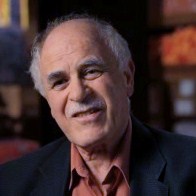 Jack Petranker holds a law degree from Yale and an M.A. in political theory from the University of California, Berkeley.  A former Dean of the Tibetan Nyingma Institute in Berkeley, he has also served as North American Vice President of the World Fellowship of Buddhists (1988-92).  His own academic work is in the fields of consciousness studies and organizational change.  He has been director of Mangalam Research Center since its founding in 2009.


Academic Directors

Luis Gómez, Ph.D. (1943-2017), Yale, joined the faculty of the University of Michigan in 1973, where he founded one of the first Buddhist Studies program in the country and headed it until his retirement. Under his direction, the program became well-known for the linguistic training it demanded of its students. Later in life, he taught at the Colegio de México. Gomez was a scholar of both South and East Asian Buddhism, and also worked on Tibetan Buddhism; his many publications include The Land of Bliss: The Paradise of the Buddha of Measureless Light (1996), a translation of the Sukhāvatīvyūha Sūtras; and Studies in the Literature of the Great Vehicle: Three Mahāyāna Buddhist Texts (1989, with Jonathan Silk). He had a special interest in translation studies and was an active meditation teacher. Dr. Gómez also held a Ph.D. in Clinical Psychology (Michigan, 1998), and was a practicing clinician. He passed away in 2017.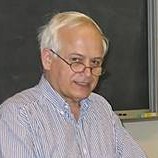 Michael Hahn, Ph.D. and D. Litt. (1941-2014), University of Marburg, taught for 40 years at the Universities of Bonn and Marburg, and was a specialist in both Sanskrit poetry and Tibetan. He served as co-academic director of MRC until his death in 2014.
Researchers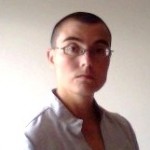 Ligeia Lugli, Ph.D., University of London
Senior Researcher/BTW Co-Director
Ligeia Lugli has experience in the content-development of Digital Humanities projects in the field of Buddhist studies, experience in translating Buddhist texts from Sanskrit and profound interest in historical semantics and lexicography. She has been awarded a Newton International Fellowship to research lexico-semantic change in Sanskrit Buddhist literature at King's College, London. Ligeia is co-director of the Buddhist Translators Workbench.
Alexandra Ciolak, B.A., University of California, Berkeley
Research Assistant
Alexandra Ciolak helps with citation collection and corpora paralleling for the Buddhist Translators Workbench. She graduated from U.C. Berkeley in 2010 with a degree in Religious Studies and Art History, and has been studying Sanskrit over the past two years.
Other Staff Members
Ann Bergfors, Chief Operating Officer
Elizabeth Cook, M.A., Director of Library Services and Acquisitions
Linnea Christiani, M.L.S, Librarian
Adrian Roman, Administrative Assistant
Morgan Wells, Associate Director
Teams & Advisors
Post-Baccalaureate ProgramBuddhist Translators WorkbenchMRC Network of Scholars
From the beginning of its operations, MRC has reached out to both established scholars and newly trained students just starting out in their careers. We are privileged to enjoy strong support from both Paul Harrison, Co-Director of the Ho Center for Buddhist Studies at Stanford University, and Alexander von Rospatt, Chair of the Department of South and Southeast Asian Studies at the University of California, Berkeley, each of whom is generous in offering advice and guidance.

Since the summer of 2010, the following scholars have joined our Academic Directors and staff in Mangalam Research Center programs: